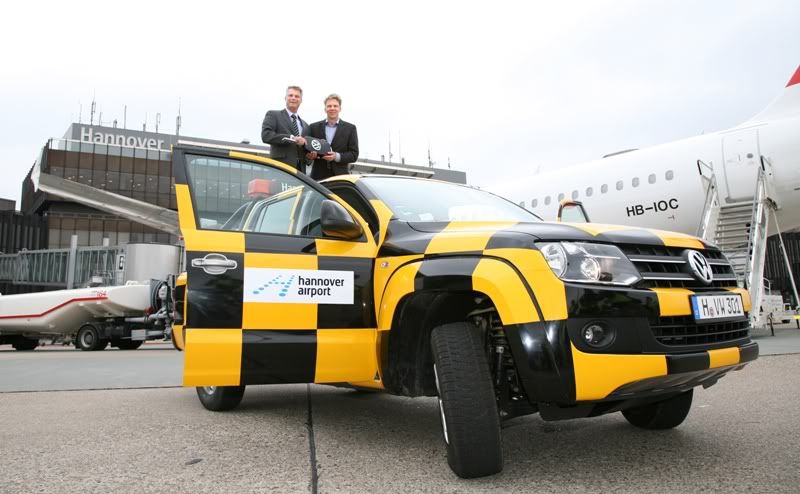 Hannover, 7 April 2011. Hannover Airport has a new follow-me car: From now on a brand new Volkswagen Amarok run across the runway. The pickup, Volkswagen Commercial Vehicles Airport grounds of cooperation between the two companies.
The Amarok Trendline is of course covered with the obligatory yellow and black diamonds and equipped with all the technology for the use of the run.
With the new Follow-Me-Pickup offers the Hanover airport passengers and visitors not only a unique eye-catching but, above all, demonstrates the strong partnership and solidarity between Volkswagen Commercial Vehicles and the Hanover airport.
Outside the airport, Amarok will be in use. At various promotional tours in the region of the pickup will roll over the roads and the airport also represent at international trade fairs. His first try is have the car on Saturday at the fourth Cougar Run Airport.
Harald Schomburg, member of the board of Volkswagen Commercial Vehicles brand and is responsible for sales and marketing, presented the car keys at Airport CEO Dr. Raoul Hille. This was then also the first tour of duty on the apron and took over the Amarok so official in the service.