"Clean, safe, connected" was the motto for the eleventh Michelin Challenge Bibendum held in Berlin from May 18 – 22. In keeping with this motto Audi showcased several technologies and products. Exciting exhibits at the trade show booth presented Audi balanced mobility, Audi connect and the Audi driver assistance systems. Five alternative drive vehicles successfully took part in the rallies and test drives on the grounds of the Tempelhof Exhibition Center and in the Greater Berlin area.
The Michelin Challenge Bibendum, one of the world's largest forums for sustainable mobility, took place from May 18 - 22 on the grounds of the former Berlin Tempelhof Airport. The starting field comprised some 120 vehicles with alternative and resource-conserving drive concepts, including five groundbreaking technology studies and near-production models from Audi.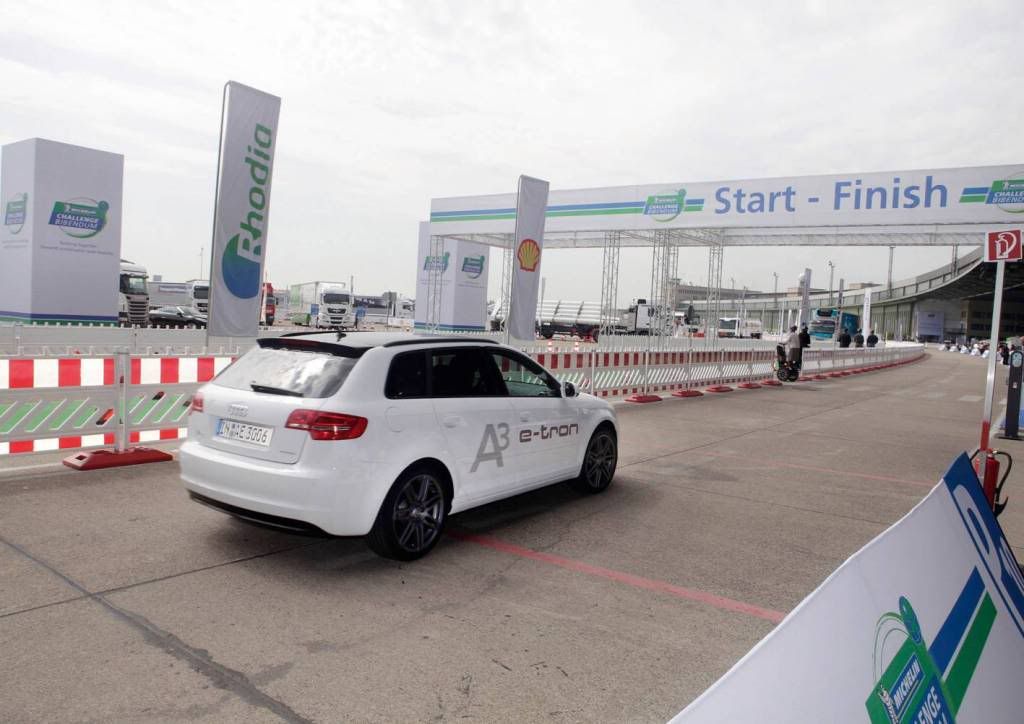 The centerpiece of the event were the rallies on Wednesday, May 18. The performance and handling tests were conducted at the ADAC Driving Safety Center in Linthe, southwest of Berlin. Besides energy consumption and CO2 emissions, the main criteria upon which the vehicles were assessed were acceleration, handling and noise emissions.
Audi entered the A3 Sportback e-tron in the 125 km Battery Electric Vehicles Rally through urban and outlying areas. Competing against 12 other vehicles, the Audi was honored for its outstanding handling and finished in a tie for first place with two other vehicles.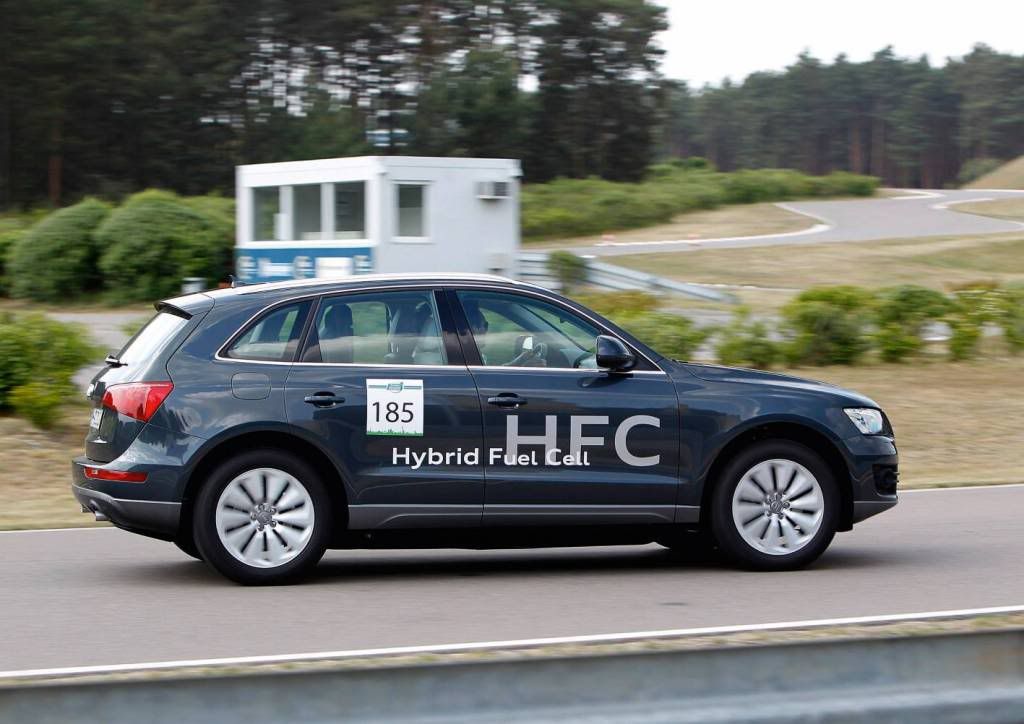 The InterCity Rally covered a 300 km loop through Brandenburg. Audi entered four vehicles here: the natural gas-powered A3 TCNG, the Q5 HFC with a fuel cell drive system and the near-production Q5 hybrid quattro and Audi A8 3.0 TDI. The luxury limousine with the particularly efficient 150 kW TDI posted the sensational average fuel consumption of 4.9 l/100 km and CO2 emissions of just 129 g/km. Competing against four other vehicles, the A3 TCNG took first place in the category "Prototypes with Combustion Engine."
Concluding the event on Sunday, May 22, was a competition between ten Audi A8 3.0 TDI models. In the Eco Driving Challenge, ten driver teams chosen at random by the ADAC competed on a 300 kilometre course with the goal of posting the best time with the lowest fuel consumption. It was quite the sensation when the analysis revealed an average fuel consumption of 4.7 l/km for the winning team. The secondplace team was also impressive with a figure of 4.9 l/100 km.
In the Design Contest, the brand with the four rings was also honored with an Innovation Prize for the e-gas project, which as part of Audi balanced mobility is pursuing a holistic solution for CO2-neutral mobility. Green electricity from wind turbines serves in this project as the energy source for a variety of alternative drive technologies. Electricity, hydrogen and methane gas will power the electric, fuel cell and gas-powered cars of the future sustainably and ecologically.